Balducci's
I led efforts in the re-imagining of Balducci's site for a responsive framework. We set up a series of interviews and addressed user pain points with the current site to provide a better online experience.
Our mission was to provide a rich offering of chef prepared recipes, an intuitive catering order process, e-commerce integration and a rewards program. These features had to be served up (pun intended) in a device-friendly manner that also reflected the elegance of the brand.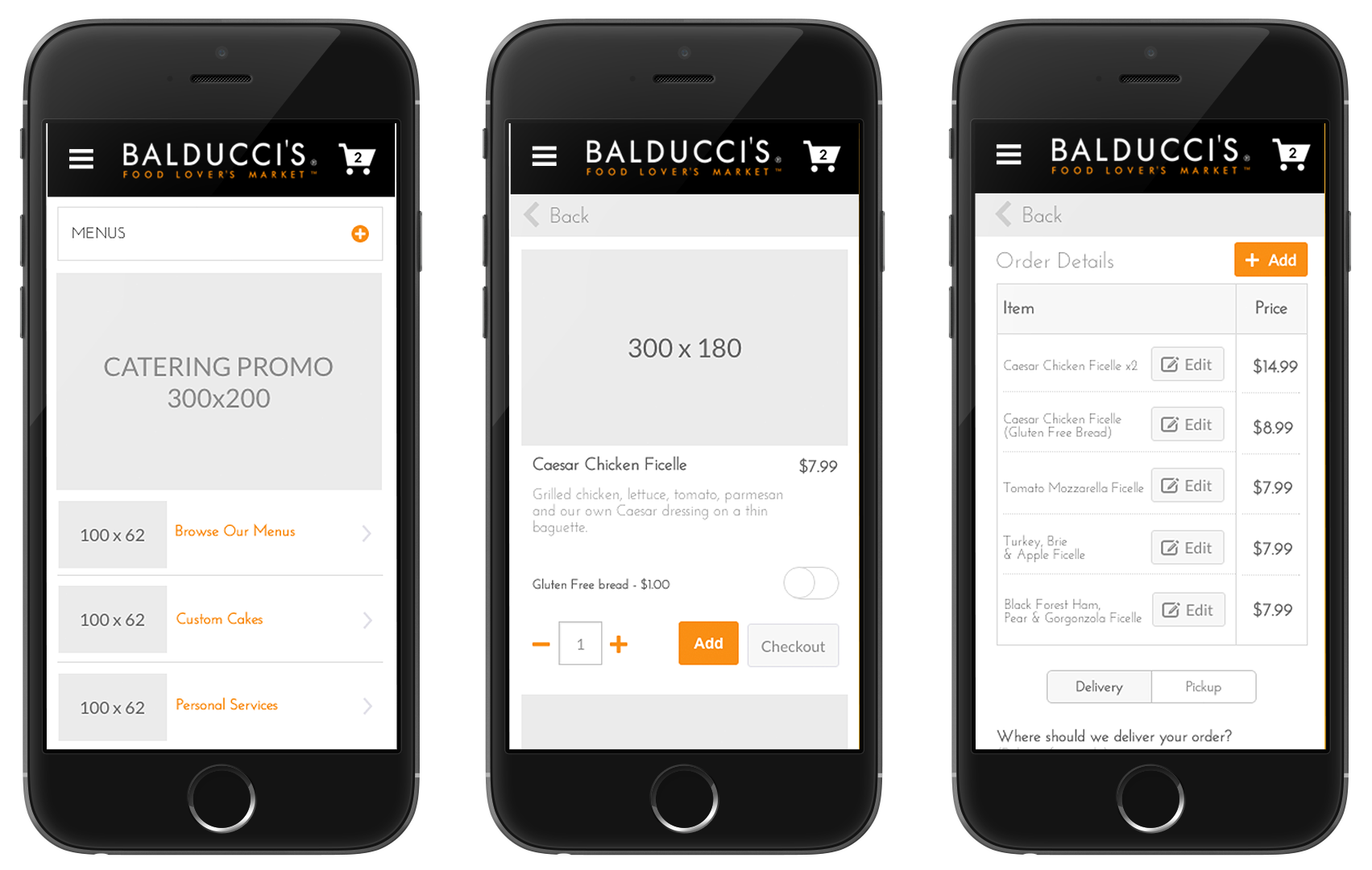 I created wireframes and mockups to share the vision, design principles and content strategy. This helped to evangelize ideas and drive decision making. We also expanded and refreshed the Balducci brand through it's imagery, icons and type.
We were able to achieve our goals in a way that caters to Balducci's customers regardless of how they chose to view the content.
(They've since redesigned their site but I think it's a bit uninspired.)