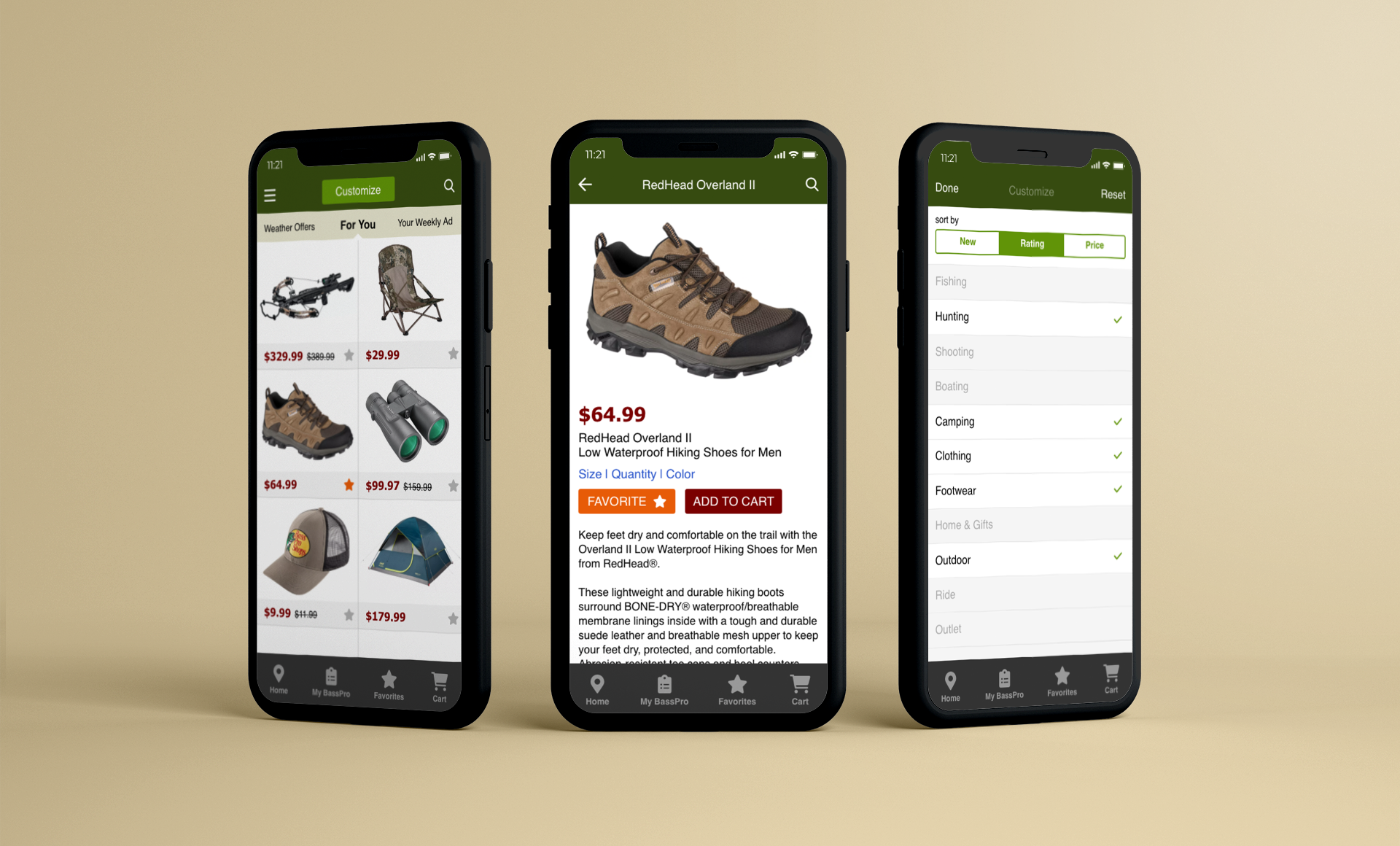 My Bass Pro
I was part of a pitch team and responsible for the experience strategy and design of an iOS app targeted towards Bass Pro enthusiasts.
I created a mobile app that was easily personalized to reflect the customer's interests. This would create engagement by rewarding loyalty points and data-driven customized offers.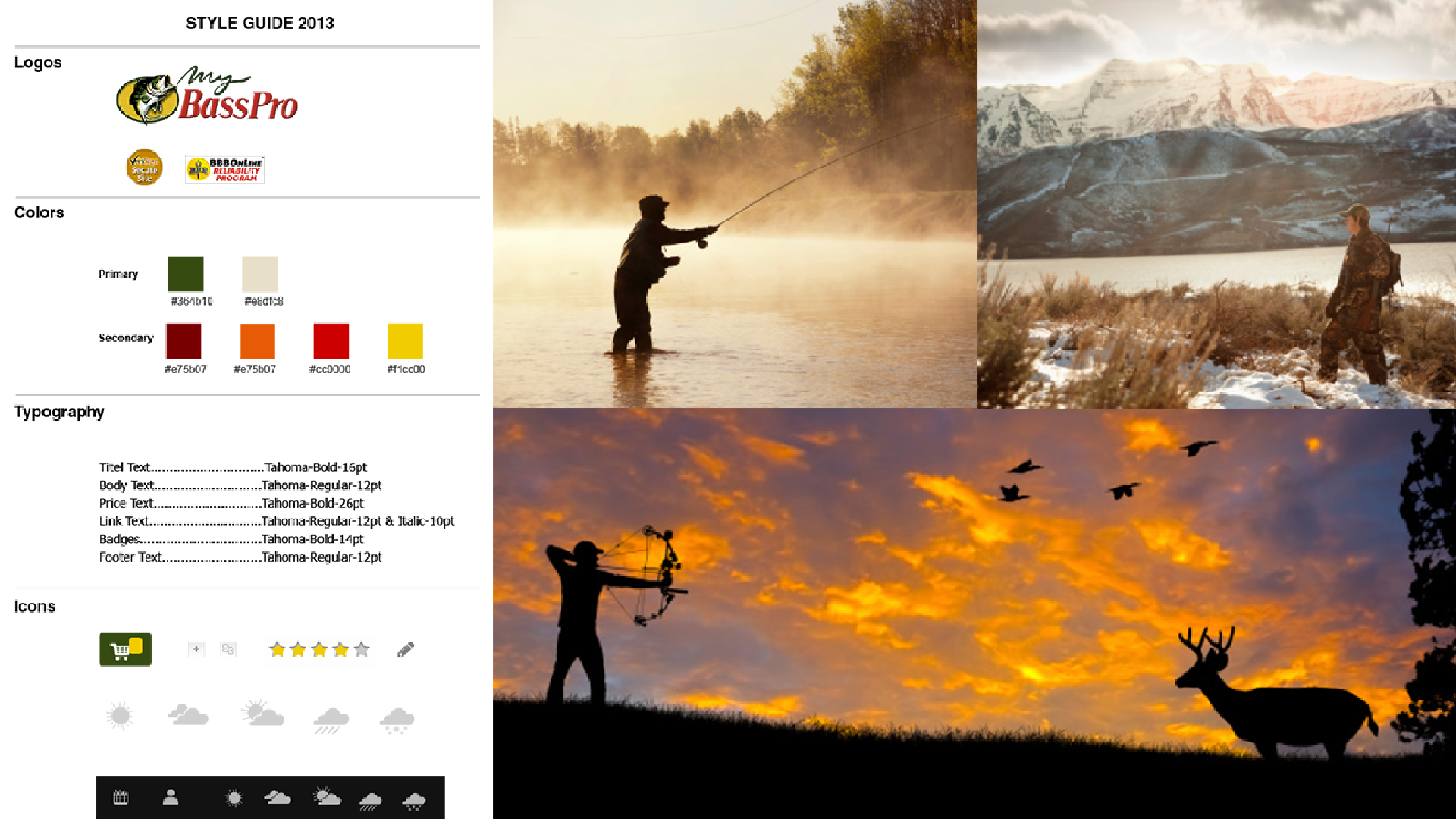 Keeping the app lean and mean I focused it on the shopping experience by cutting uneccessary features and avoiding scope creep. If the app was picked up (it wasn't) we could always expand on it further.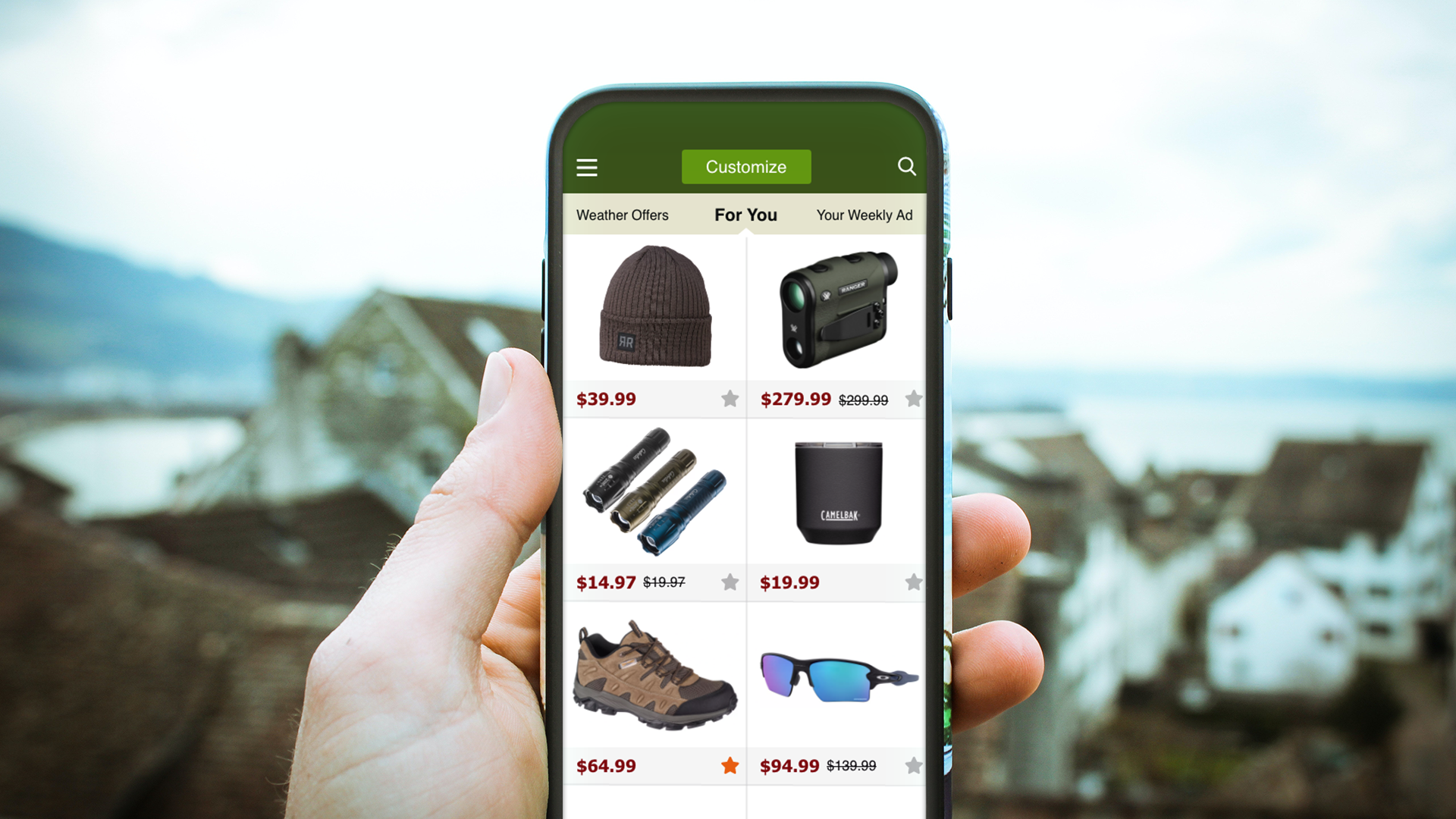 This was still a great exercise in user flow and interaction design. The plan was to roll it out quickly in order to collect feedback and refine the app to better serve their customers in later updates. (sigh)